Croydon RAP Cage Cricket Programme
Cage Cricket South East has recently completed a programme of Cage Cricket sessions at Thornton Heath Leisure Centre with the Croydon RAP scheme.  Croydon Council supports RAP inclusive sports courses for children with a variety of challenges.
The eight week programme was lead by Neil and Haidee with valuable support from Croydon Council's Linda Palmas and Nathan Anson, pictured here.  It was rewarding to see the enjoyment and developmen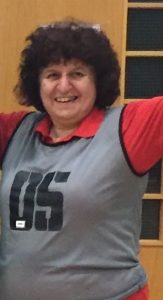 t of the regula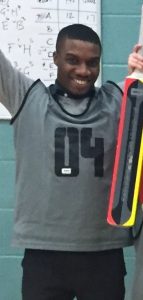 r attendees, the latter in terms of physical ability and confidence.  We introduced one of the participants to Surrey VI CC and he has attended their training sessions.
We also impressed a number of visitors to the programme, namely; Chevanis Green, Surrey CCC's Disability Officer, Roy Smith, CEO of MetroBlind Sport and Alan Whetherley of Croydon Vision.  Roy and Alan enjoyed getting involved in the game using our VI balls and have invited us to events they organize.