Cage Cricket Mobile App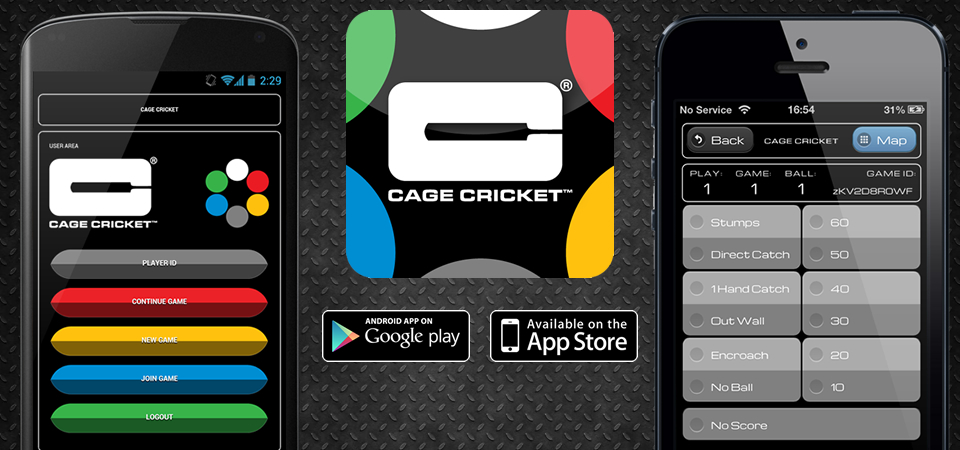 The Cage Cricket iOS and Android apps are now available to download. The mobile apps makes playing Cage Cricket even easier by taking care of scoring for you. After each ball, simply input the score into the app, selecting what the batter scored and which zone the ball ended up in, and the app will do the rest. It will automatically calculate the points each user scored and keep track of where each player is.
Press the "Map" button to see where each player should be after competing the over, or press the "Scores" button to immediately see how each player is doing. The app will also remember the last game you played, so if you get a phone call or exit the app, you'll be able to continue right where you left off.
All the scores and game information is stored on the cloud, and eventually, we'll be adding Statistics and Player Profiles right here on cagecricket.com so you'll be able to track friends and your favourite players. Download the app using the links below:
If you have any comments or suggestions about the application, please feel free to Contact Us and let us know. We're always looking to improve the application, and knowing how you use it will help us identify features and improvements that should go into the next version.